'Welcome, master!'
As you've probably heard, Japan has cafes where maids will talk to and wait on you.
This time, I'll be writing a series on exploring Akihabara.
The first time will be on one of those spots in Japan that many people are curious about: The maid cafe. I actually went to and enjoyed one recently, so I'll be introducing that through my experiences.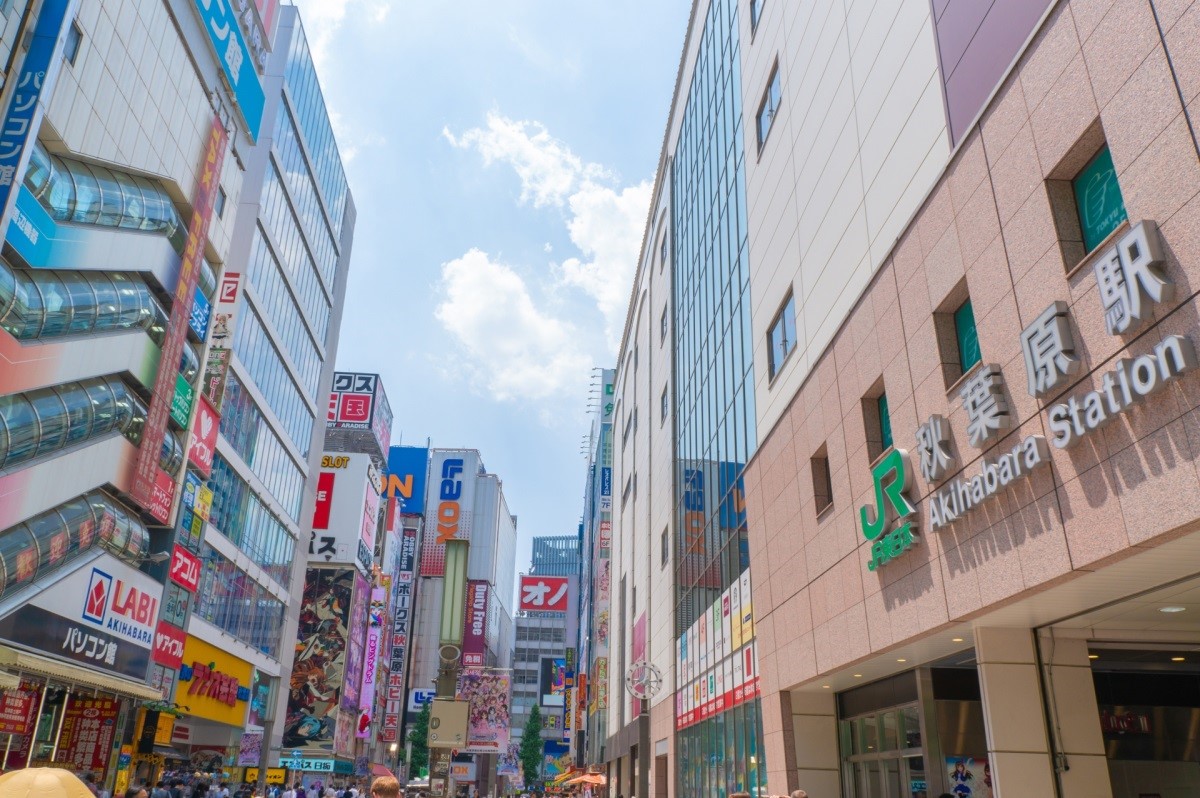 Going to Akihabara to meet maids
First, I go to Akihabara, the greatest collection of maid cafes in Japan. Akihabara is an easy place to reach, as a station that connects to JR, Tokyo Metro Hibiya line, and Tsukuba Express, not to mention it's only two stations away from JR Tokyo station.
There are over 100 maid cafe branches in Akihabara alone, but I went to the Maidreamin main branch, which is one of the more famous ones, and has many foreign visitors as well.
The shop is about 10 minutes' walk from the station.
→ Maidreamin Akihabara Main Branch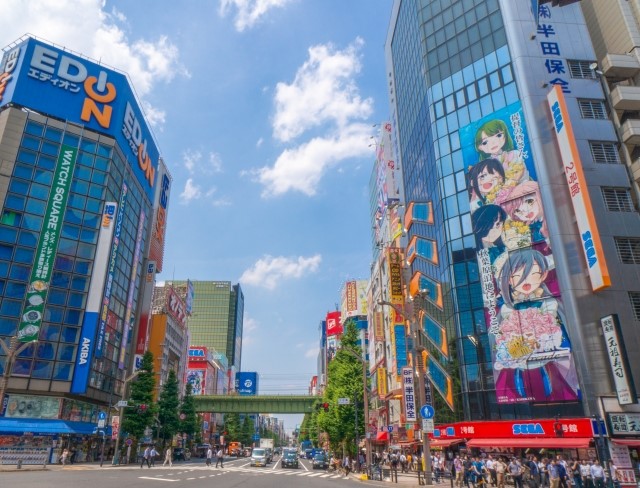 Entering Maidreamin
I've arrived at Maidreamin. The moment I enter, it's like I'm in a different country.
The maids greet you with 'welcome, master! ' and talk to you while you look over the menu. That day, there were more visitors from abroad than Japanese ones, as far as I could tell.
Trying the full course (recommended by the maids)
This time, I ordered the full course: A drink, meal, dessert, and a photograph with one of the maids.
For the drink, I chose the white orange. The maid makes the drink for you, and says a little charm over it together with you to make it taste good. The charm went something like 'stir and shake, moe moe, stir and shake…', and you're expected to join her.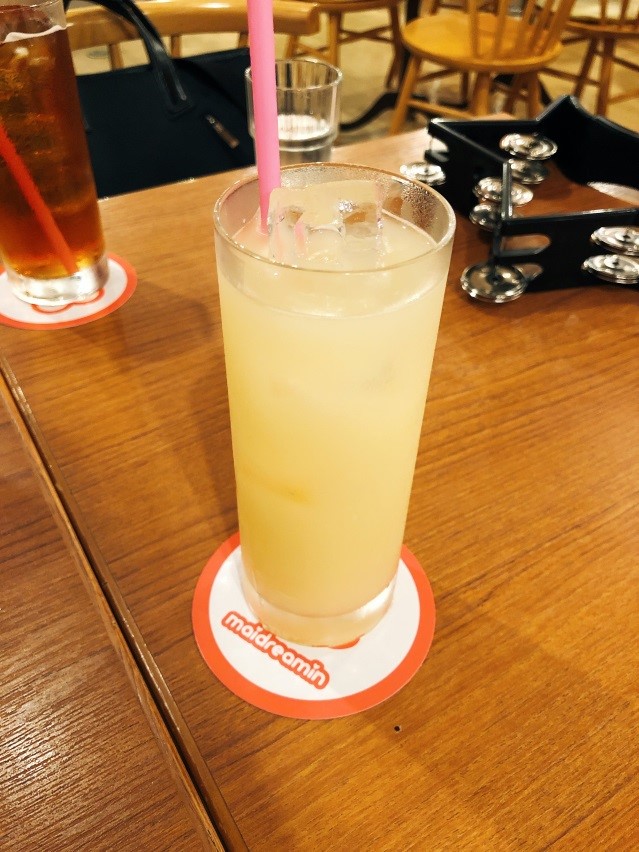 ↑The drink, after the charm's been said over it.
The shop's speciality is the omurice (omelette wrapped around rice). If you order it, one of the maids will draw on it with ketchup, and follow that up with a charm like with the drink.
The dish turned out quite photogenic, and tasted good besides!
The omurice after drawing and the charm.
The maids will also sing and dance in a live show sometimes, which you're invited to join.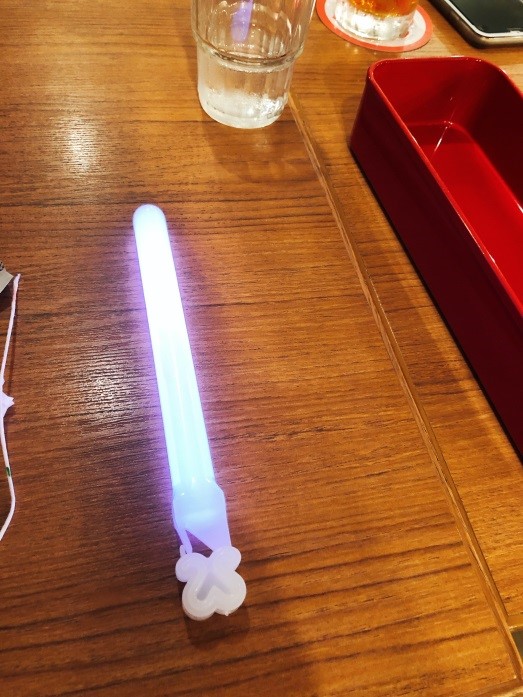 Penlights and party crackers added to the scene as well.
For dessert, I had to famous bear parfait: A chocolate banana parfait with an adorable ice cream bear. Like everything else, this came with a charm said over it.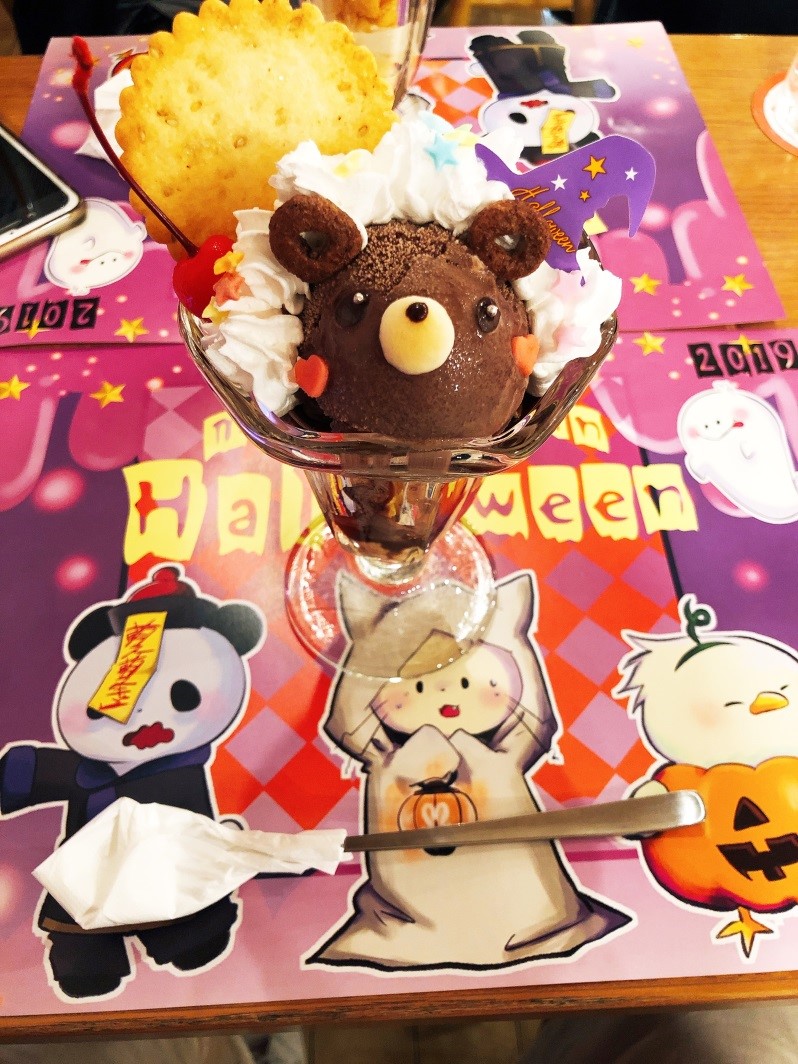 The parfait after the charm.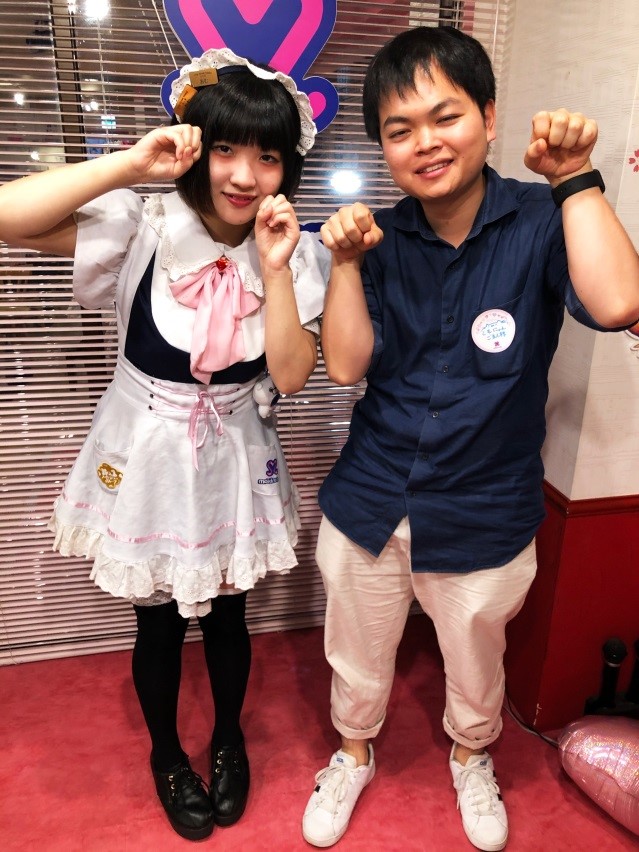 Photo with one of the maids
The photo is a must if you come to a maid cafe! We took a picture together in the cat pose you see here.
I also came away with a lot of souvenirs.
I was there for about an hour and a half in total, and came away with many souvenirs after a fun timer there: Special sheet protectors (or plastic sleeves, shown in my hands here), penlights, a water bottle and so on.
Visiting the Maidreamin main branch
It wasn't too crowded, partly because this was Sunday evening. There were far more foreign visitors than I expected, especially from Malaysia and the US. I asked one of the maids about this, and apparently, the shop was taken up on foreign tourism sites, which brought many people here.
This was my first time visiting a maid cafe. It's cute, yes, but my favourite part was that everyone came here to have fun regardless of age, gender or nationality. It takes a bit of courage to visit alone, but please give it a try some time!
Conclusion
So, for the start of my Akihabara exploration series, I visited a maid cafe! I had my reservations about the idea before, but having actually visited, it was a fantastic experience, like I walked into a completely different world.
Akihabara originally specialised in electronics, so there are many shops that sell PC parts, cables, wiring and so on.It's also a hub of subcultures, which means many speciality stores for manga and anime, such as Mandarake. There's still much more to see here, so keep an eye on this series!
Shop visited this time
Maidreamin main branch, Akihabara
Address: Chiyoda Ward, Sotokanda 3-16-17, Sumiyoshi building, floor 6, 101–0021
Access: 5 minutes on foot from Akihabara station, reached by various JR lines, or one minute on foot from the Tokyo Metro Ginza line Suehirocho station
Open hours: Mon-Fri 11:30–23:00, Sat/Sun/Holidays 10:30–23:00
Closed on: Operates year-round with no breaks.