It's no secret (since I use it as an excuse every other article) that I'm not from the same environment as many of the people either reading or writing this. Japan's population trends very heavily urban, and its foreign population especially so. On the bright side, this means I'm in a good position to write about an underappreciated part of Japan, and one that can make all the difference for both tourists, and someone looking for a place to live away from the bustle of cities (or any number of other good reasons).
Welcome to The Case for the Kominka, where I try to convince you to live in a centuries-old house in the mountains. It's never failed me, and as much as I joke about it, I really do think there's a lot to recommend it. In this series, we'll be going over all the traits of the Japanese countryside, and kominka (the Japanese term for old houses built in a traditional style). From there, we'll move onto specific good reasons to choose this route, and what you need to know going in; I might recommend it, after all, but nothing suits everyone! It's my job to make sure you go in prepared.
Let's start from the obvious perks. The Japanese countryside, specifically in my valley, looks like "Photo 1" (with apologies for the cloudy weather)
Wait, let's try that again. How about… this?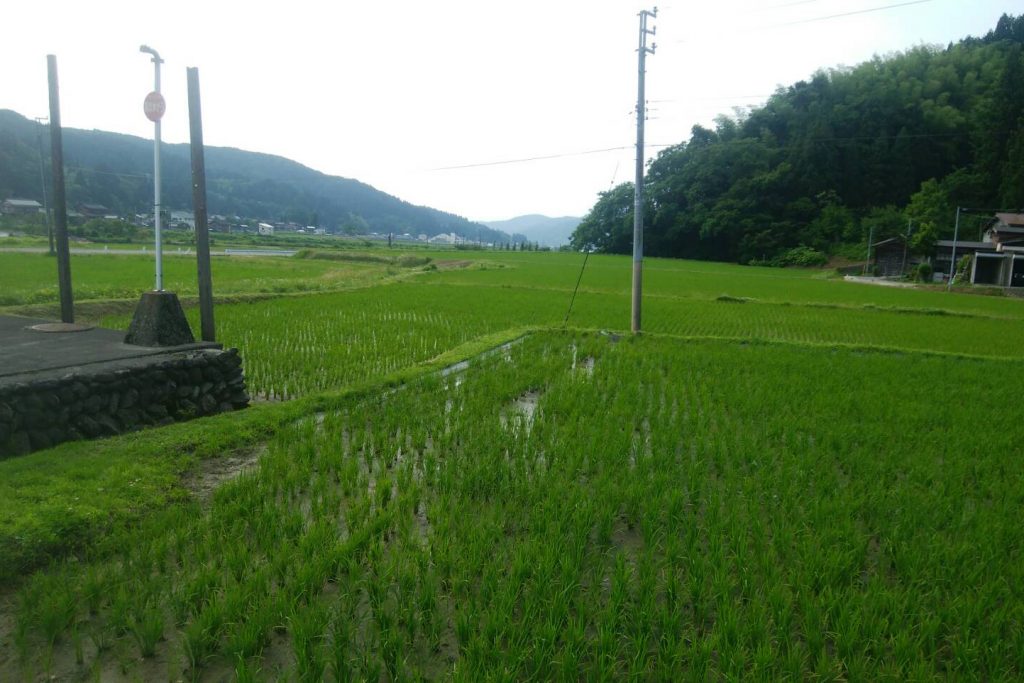 Oh, or maybe I should try these instead.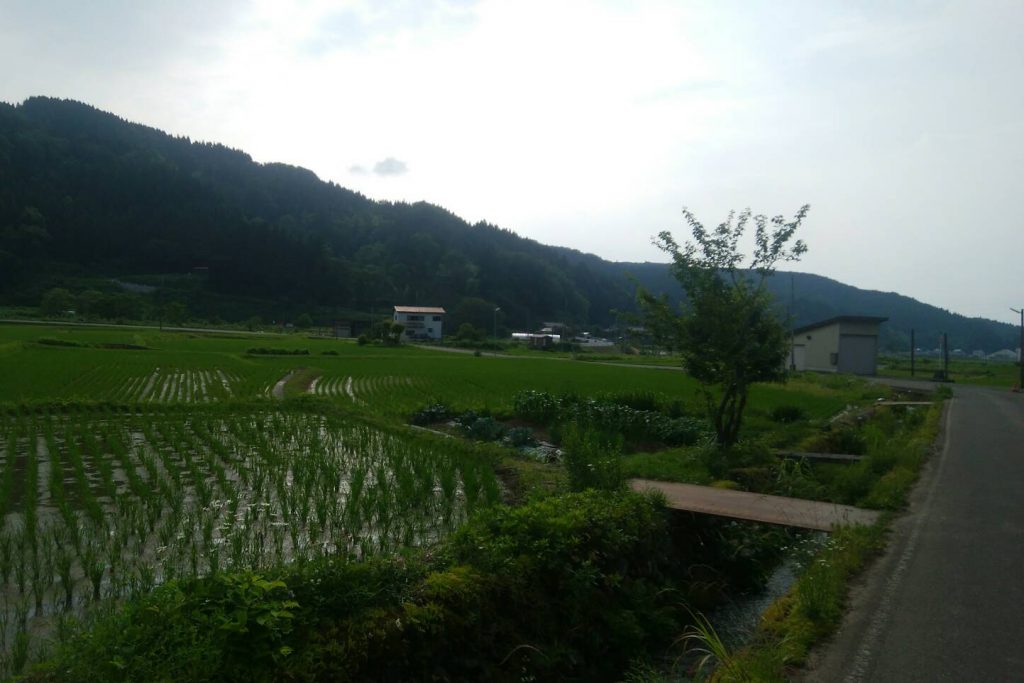 You probably get the idea by now, and even that's just for one day of one season. The countryside of Japan is breathtaking; sometimes I forget that this is the sort of place that people travel to see, and I just live here. It's easy to take for granted sometimes. When explaining where I live to friends abroad, I often use My Neighbour Totoro as shorthand (minus the giant creatures, obviously), or 'the middle of Ghibli country', which might help if either is familiar. Otherwise… well, I plan on keeping up the pictures through this series.
One of the nice things about the countryside (or Inaka if you want the Japanese term) in Japan is that it's not necessarily remote. You can take the right turn in the middle of parts of Tokyo and find yourself in the mountains. I can take a thirty minute train or a fourty-minute drive, and end up in a decently large city that covers everything I might need; exactly how much those numbers mean will depend on where you live and the scale you're used to (or in the words of an Australian friend, when she drives fourty minutes from town, she's just fourty minutes away from town rather than anywhere else). Japan's unusual structure means that you can find yourself in the wilderness – or at least somewhere very different from any big city – very quickly. If you manage to find a spot like this, you have all the benefits of a remote location without so many of the downsides. If not, well, Japan's excellent public transport should pick up the slack.
So what are those advantages, exactly? For one, you live in the middle of nowhere. I know, it's obvious, but that means the usual things: No crowds, not much noise (or at least, it'll be from animals and running water, not people and cars), cleaner air, and better food. Not having as many people around, in particular, appeals to me a lot; I never coped with crowds very well. The view is another, of course, and an absolute guarantee of plenty of room for gardens is nice too. Nearby rivers and mountains mean that if you want somewhere pretty for a day trip, you have plenty of options.
Despite what you might think, fresh rice is not necessarily one of the advantages of living surrounded by ricefields, but only because you get fresh rice everywhere. Vegetables are another story, though, and farmer's markets are everywhere. For those of you who like to build and improve your houses, I can say from experience that out in the country, no one is ever going to raise too much of a fuss about what you choose to do with your house. Everything is cheap, though you might lack a little in variety, and if you're worried about a shortage of interesting events, every tiny village has at least a few festivals and fireworks shows a year, in my experience. Besides, few countries make traveling easier than Japan does.
It's not perfect, of course; there are things you need to be prepared for. On the other hand, this doesn't include the many benefits of the kominka proper (not that this is your only option; it's just one I recommend). Both those will be touched on later in the series, though.
Japan's countryside is getting emptier by the day lately; that's good news for anyone moving there, though it might be a little quiet, as towns are doing everything they can to encourage new people to move in, with success among foreigners and younger Japanese generations in the last few years. It might seem an odd place for anyone who (like most readers on this site might be) has an eye towards IT work, but IT is one of the few fields most catered towards working from home; the perfect kind of job (speaking from experience here) if you're out here and not, in fact, a farmer.
It's safe here, too. No, I mean reallysafe. Near the end of 2017, I was away on a family trip abroad for two months. This house doesn't actually have a lock. Instead, we left a little wooden block across the door (easily removed), to signal that nobody's home, so that anyone looking for us wouldn't waste their time. Absolutely nothing happened, which is what I expected. Rural Japan is safer than you could ever imagine.
If you come out here, you can expect to be welcomed and looked after extensively. In the months after my family came to the little town we live in now, people checked on us constantly, usually bringing wheelbarrows of vegetables they insisted they 'just grew too much of' (and a bit of curiosity, admittedly, at why a foreign family would move anywhere outside of a major city); there's a kindness and a sense of community in places like this that you can't find elsewhere.