Suppose I've convinced you in the last bit, and you're now in Nara. Wonderful, I'm glad you could make it. Why don't we go through some of the attractions together? Only some, because it's a massive list, but this should give you an idea. Anything that comes up here is probably a world heritage site, or a national treasure, or something along those lines. You can safely assume it. No, I don't really understand how a place with so many of these things goes unnoticed for international tourism, but here we are.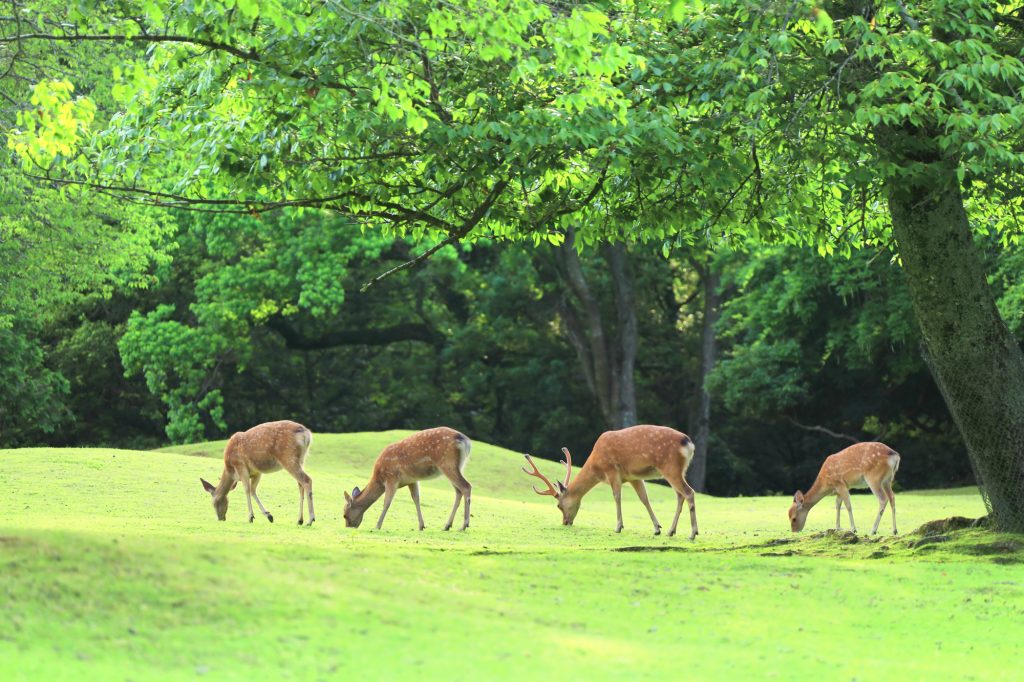 Nara Park (Above): In every way the big symbol of the city. Nara Park is a huge, sprawling park that occasionally gives way to gardens – everyone with a castle, palace or manor wanted a garden to match back in the day, and we're lucky enough to still have those today – and it holds most of the city's biggest temples inside itself too. You can probably walk around in this for a full day by itself. Three, four hours if you're in a real hurry. Oh, and then you have the deer. Nara Park is famously full of deer, all of which are quite friendly (to answer the obvious question, yes, you're allowed to feed them). You might be imagining a few dozen, maybe a couple hundred deer, so let me be perfectly clear: There are over 1,200 deer in this park and it's wonderful. Nara Park is nice, most of all, because it's not just one destination: It's a constant, beautiful backdrop to so many other things you came here to see.
There are many gardens and temples here, a museum, and – this one's the real star of the show for anyone visiting Nara – Todaiji temple(pictured below), thought to be the biggest wooden structure in the world, which also houses a nearly 15m-tall (or 49 feet) buddha statue. I'm abridging this section on purpose; you'll see it all when you go to the park anyway, and Nara Park could fill an article by itself. I will mention that Todaiji also hosts the Omizutori fire festival from March 1~14, which is worth a visit by itself if you're in the area at the time.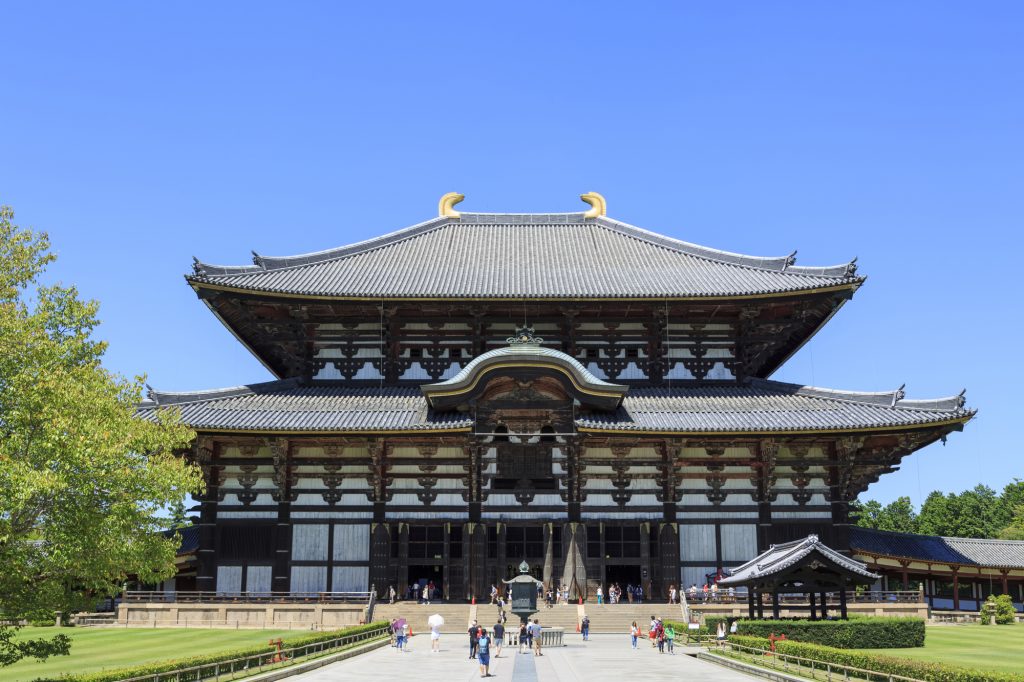 Naramachi: We talked about this already, a bit. Still, as someone who loves old-fashioned neighbourhoods, Naramachi is a treat for me, being one of the biggest examples of anything like that. I could walk around in it for hours, and – let's be honest – probably buy my weight in finger food while wandering between shops. Let's have a look at it now.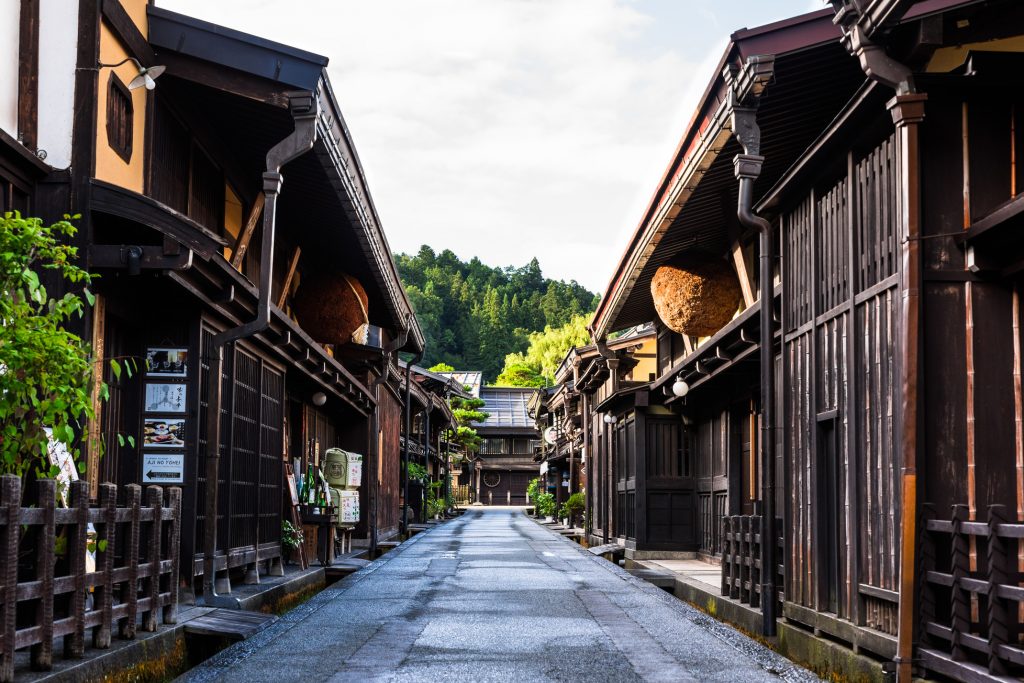 There's more to be had than just shops and walking about, though. Naramachi features a museum on the traditional crafts of Nara, which is worth a look for anyone with an interest in history (and if you're in Nara, that might be a safe assumption). You can also find Gangō-ji here, which has a bit of a special story to it. Namely, small and local though it might look now, it's said to be the very first Buddhist temple built in Japan. That's not the building you see in front of you, because wooden structures and fifteen-ish centuries of warlords don't mix terribly well, but that's normal in Japan: Instead, you have a very well-kept restoration from a few centuries ago. Just for the history of the place and a nice, quiet, more modest sort of temple, it's more than worth a visit. You'll be in the area anyway.
There's much more to Nara, of course – more temples, streets, museums, eateries and so on, just what you'd expect from a former capital with well over a millenium of importance to build up a grand history and put it on full display. That said, though, there are entire sites dedicated to telling you exactly what's there one attraction at a time, and I'm sure you'll find a few such sites once you start planning your trip. For now, I hope what you've read here is enough to get you thinking about making that trip!