Hi there!
I think most people these days know and use video streaming services like YouTube, right?
What about live performance streams, though?
Live streaming services are really big right in Japan right now. YouTube Live is known pretty much everywhere in the world I bet, but in Japan we also have some services that more closely match the special demands of audiences here, including things like NicoNico Live or Twitcasting. But this time, I'd like to focus on Showroom.
What is Showroom?
Japan is filled with people hoping to find success as singers, or working their way up the pop idol ranks.
Showroom is an app that offers people like that a place to stream their live performances.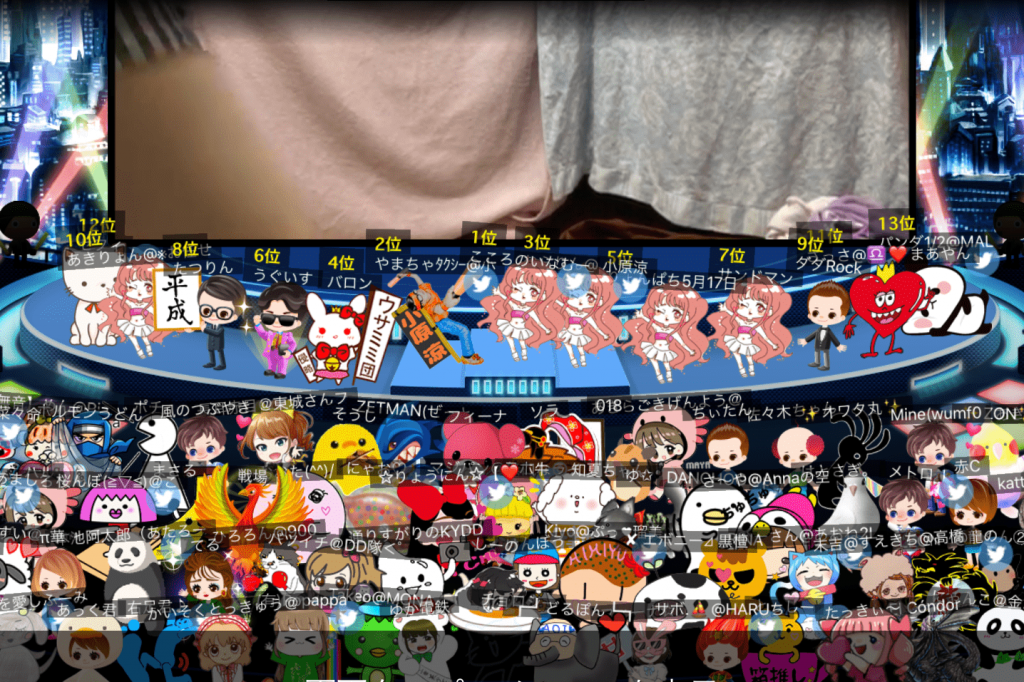 Showroom began service as a live streaming app in 2013, and considers it its mission to be a live streaming service for a kinder, more fair world where all kinds of people get the same chance, where hard work is rewarded, and where dreams come true.
I myself watch live streams on Showroom from pop idols, and even just regular people. I feel like the streamers enjoy themselves, but I think the real value of this platform is the opportunity it gives viewers to see into the private lives of streamers in ways we usually never get a chance to see.
Showroom's Special Features
These three points are what make Showroom different from other services.
Members of AKB and other Japanese idol groups stream privately, and users can go watch, offer comments, and talk with the streamers.
All kinds of people can stream to earn money and increase their visibility, and maybe even become a professional entertainer someday.
Users can send virtual presents to streamers through Gifting.
1. Members of AKB and other Japanese idol groups stream privately, and users can go watch, offer comments, and talk with the streamers.
The idol group AKB is famous in Japan. Since there are a huge number of members, though, individual members rarely have a chance to really stand out. Showroom offers them a space to show off their individuality, and create a brand to help build a base of users coming just to see them.
One of the most famous of these is Momoka Onishi of AKB, who has been running her 5:30 AM Girl stream every day at 5:30 in the morning without missing an episode. And Showroom makes direct interaction with fans like this possible.
Showroom offers idols and entertainers a place to show off what makes them special, and users can communicate directly with their favorite idols and entertainers through the service.
It's a real treat seeing your favorite idol read and react to comments you write.
2. All kinds of people can stream to earn money and increase their visibility, and maybe even become a professional entertainer someday.
Idols and entertainers aren't the only ones who can stream; non-professionals can, too.
We're in an age when any individual can flourish. Anyone can find some understanding and cooperation simply by talking about their hobbies, singing songs, streaming games, demonstrating their talents, or just showing off what they want people to see and being themselves.
It's a great chance to get more attention than any street performance could bring.
3. Sending virtual presents to streamers through Gifting.
Gifting is the service's biggest feature.
This feature allows all those users who've thought "I wish I could send a present to this streamer!" to do just that and send some money. For example, if you really thought a song the idol you're watching was great, or the conversation was fun, or you just want to offer some support, you can send a present of \1,000 or \2,000.
There are actually streamers earning several million yen a month, meaning it's a perfectly viable business.
State of Video in Japan
Next let's talk about the state of video streaming in Japan.
According to the Ministry of Internal Affairs and Communications' 2017 Communications Usage Trend Survey results, approximately 50% of internet users used a video distribution or sharing site in the past year.
In addition, the MIC's Institute for Information and Communications Policy's 2017 Report on Survey on Time Spent for Information and Communication Media and Information Behaviors, 1/4 of respondents aged 10-29 have used a live streaming style video sharing service.
The number of internet users in Japan is now around 100 million, and 50 million of them use video sites, while the number of young users of live streaming services is likely to keep increasing.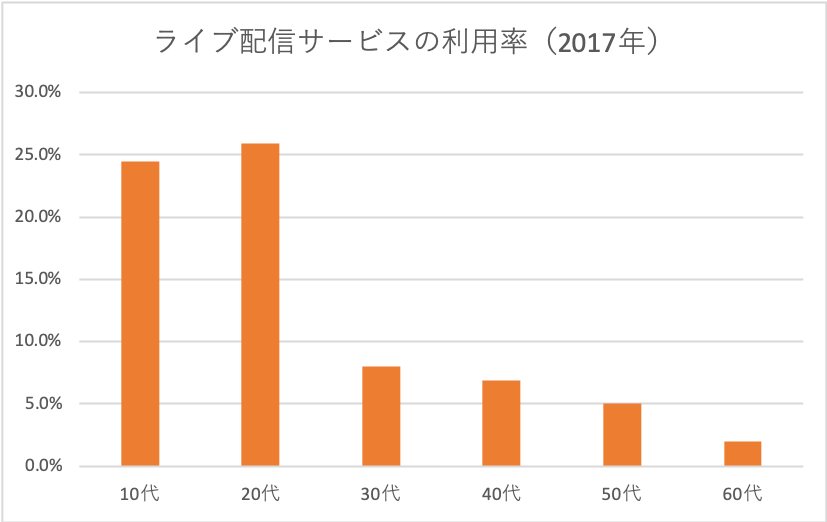 As a video streaming service, Showroom is constantly working to deal with service delays or outages caused by sudden server load spikes. As they grow their service, the operations department operates parallel countermeasures such as streaming server autoscaling, and constant SQL query tuning.
I imagine the number one issue for Japanese telecommunications in 2019-20 is overwhelmingly the deployment of 5G, also known as 5th generation mobile communications. Japan's 4 major mobile communications companies (NTT, DoCoMo, KDDI, Softbank, Rakuten) are working on rolling out this service which will allow incredibly high speed, low latency, and multi-connection transmission of communication requiring large data loads like video streaming.
I imagine that there will still be some locations with poor connections, just like now, of course, but this will be a real benefit for live streaming and its huge data loads.
In Conclusion
Live streaming is a service packed with enormous possibilities.
Already, Showroom is expanding its functions, like allowing live streaming as a virtual character from smartphone, or karaoke functions, putting it far above other live streaming services. I can only imagine that going forward they will need more and more staff to help create more such services, and improve the ones they have.