Mention Tokyo to anyone and images of an urban mass, crowds of people, tall skyscrapers, shopping and all the things associated with a metropolis will undoubtedly come to mind. Tokyo is the most densely populated city on the planet and after a few months of living in such a crowded place, you will want to unwind and relax.
You can, of course, attempt to do that without venturing outside of Tōkyō-to — Tokyo Metropolitan Area — because even Central Tokyo contains parks and temple gardens aplenty, though you'll be among many other people with exactly the same idea as you. If you really want to find a genuinely quiet spot to chill out, you might have to avoid all the famous temple gardens and seek out local neighborhood shrines or quiet streets where you can "get away from it all".
RELAXING TIMBER CAFES
If you can't "get away from it all" and leave the inner Tokyo area, then the Ueno no Mori Parkside Café in Taito City is just a 3-minute walk from Ueno Station. The building's interior is made of Tama Lumber, a wood produced in Tokyo's Tama Region and a space to be soothed by the feel and warmth of the timber, which is certified by the Tama Lumber Certification Association.
HIKING AND NATURE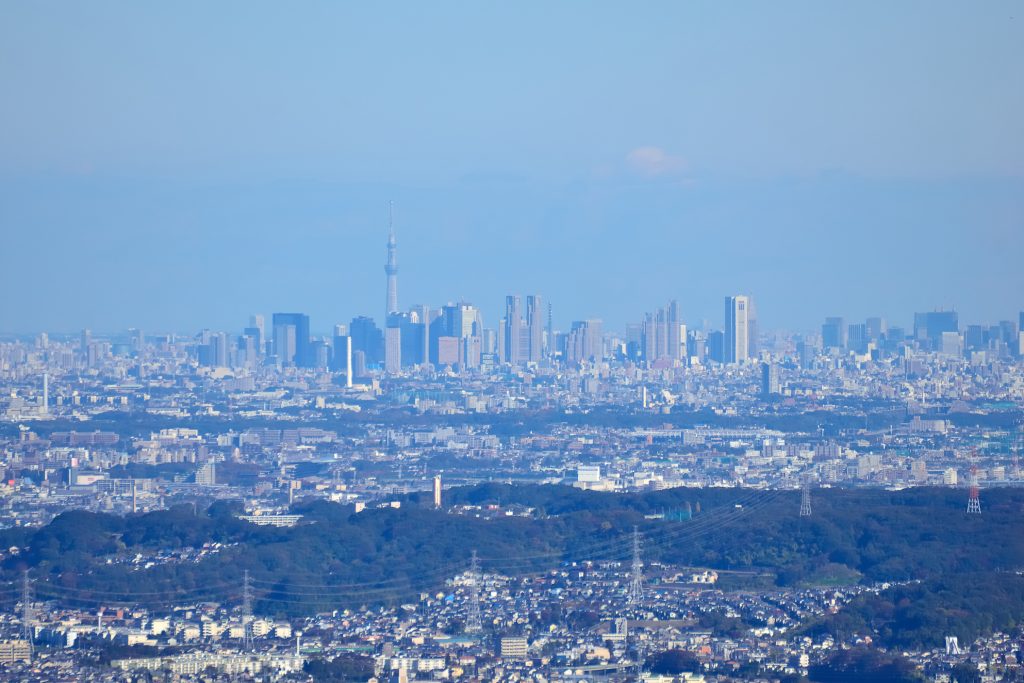 The Tama region, comprising Kitatama (North Tama), Minamitama (South Tama) and Nishitama (West Tama) is a surprisingly rich natural and cultivated environment within the Tokyo metropolitan area located west of Central Tokyo. Minamitama is home to half of Tokyo's rice paddies and thousands hike up Mount Takao next to Hachioji City every weekend to give themselves some invigorating exercise and a grand view of the metropolis.
FRUIT PICKING, FLOWERS, AND FARMING
Another activity besides hiking which many people find relaxing is fruit picking. All three areas of the Tama region have fruit farms where you can pick your own fruit, ranging from raspberries, strawberries, blueberries, and kiwifruits in the summer to apples or persimmons in the Fall. There are other farming experiences, such as rice growing courses, flower picking and home cooking, available at different farms throughout the Tama Region.
WOODWORKING
Hinohara Tokyo Citizens' Forest in Nishitama offers woodworking classes where you can make original wooden items with Tama Lumber, including clocks, key holders, stools and racks.
FISHING
Possibly one of the most relaxing of pursuits, why not while some time away with a spot of bait fishing or lure fishing surrounded by lush forest and mountain scenery at Okutama Fishing Center in Ome City, Nishitama or North Asakawa Ongata Trout Fishing Ground in Hachioji City, Minamitama? Okutama is the largest spot for fishing located on the main Tama River, and North Asakawa is at the foot of Mt. Jinba located on the North Asakawa River. There is also Akigawa International Trout Fishing Ground in Akigawa Ravine in Akino City, Nishitama, which is good for families as the river is shallow and the riverbanks are wide.
SOOTHING HOT SPRINGS and BATHHOUSES
It goes without saying that there are a lot of bathhouses in Tokyo, but there are not quite as many bathing complexes that actually tap into natural hot spring water. One place deep in the metropolitan area where you really can experience the effects of genuine thermal water is in Itabashi, a large ward in the north of Tokyo bordering Saitama and Nerima.
Saya no Yudokoro can be accessed via the Mita Line and is about a 15-minute walk from Shimura-sakaue station. The baths inside use tap water, but free-flowing natural hot spring water can be found outside in a pleasant Japanese garden and comes in the form of a large open-air bath, individual octopus pot-shaped tubs, and shallow lie-down baths. The water contains iodine, sodium-chloride, and is classified as a neutral, hypertonic, high-temperature spring. It can relieve cuts, circulatory disorders, Raynaud's phenomenon (sensitivity to cold), depression and skin xerosis in addition to other more general benefits. Like other bathhouse complexes, there's a restaurant and massage chair/services.
Finally, back to parks and Nerima ward's Hikari-gaoka is one of the biggest parks in the Tokyo area, and spacious enough that you can enjoy your surroundings in relative peace and quiet away from large crowds of people. There are BBQ areas, baseball and tennis practice areas, lots of trees, a grand library and benches!