Kyushu is off the southwest tip of the main island of Honshu, and is separated from the mainland by the Kanmon Strait, a narrow strip of water you can actually walk under.
The island of Kyushu stands in marked contrast to Honshu due in large part to its rather lively volcanic heart. The active volcanoes of Aso and Sakurajima make frequent news with eruptions and ash falls, and the related hot springs have helped define the cities of Beppu and Yufuin in Oita prefecture. The historical division of the region from Honshu has resulted in differences of language, culture, and food that truly reward a little exploration.
The seven prefectures of Kyushu offer far more than can be covered in just one article, so this time we'll only be looking at the three northernmost ones.
Fukuoka
Crossing the Kanmon strait, whether by car, train, or on foot via the tunnel connecting Shimonoseki (Yamaguchi Prefecture) and Mojiko, will bring you to Fukuoka Prefecture. Fukuoka also has an international airport, and the Kitakyushu airport is a large domestic destination. The prefecture is mostly dominated by the eponymous city, but there is plenty more to see and do.
The northernmost region of Kitakyushu has a major bullet train station in Kokura, where you can alight and enjoy the attractions of a large city in a small, compact area. Kitakyushu also has the small port of Mojiko and it's delightful "retro town," a scattering of brick buildings filled with restaurants, souvenir shops, and other leisure facilities. This area was once the main rail terminus for all of Kyushu, so it was an extremely prosperous area until around 1941. The current attractions are all recreations of the town at its height in the early 20th century.
For those interested in sake, the Jojima area of the prefecture is one of the countries major production centers and has a museum dedicated to the beverage. The old Tomiyasu Honke Brewing Co., established in 1745, has dedicated an old building to preserving the old equipment and processes for making the national beverage to make the Sake Museum.
Saga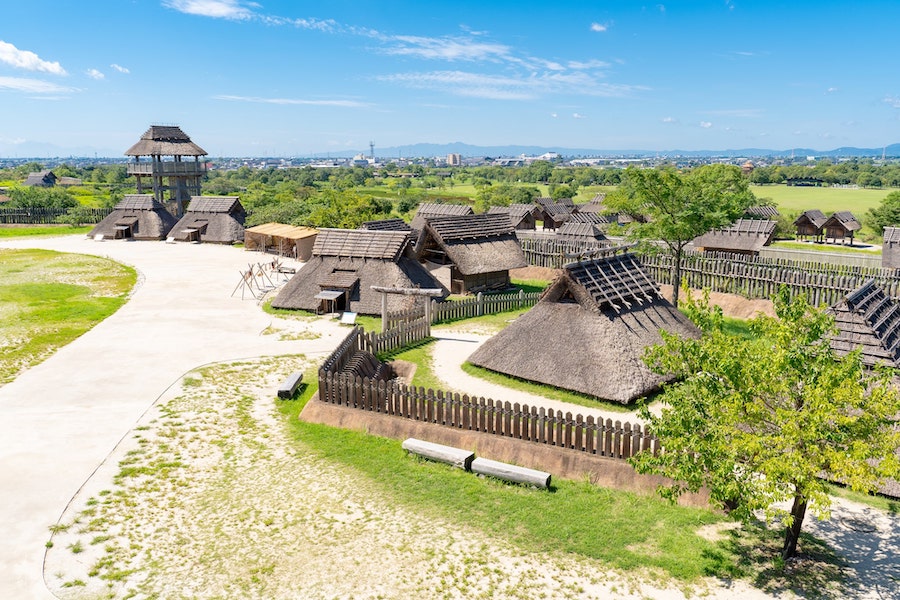 Saga prefecture is southeast of Fukuoka, and stands between is and Nagasaki. Saga is often eclipsed by these two more famous areas, and its more rural nature means it has relatively few visitors. However, that also means there is much to discover and explore here.
One of the most interesting places in Saga is Yoshinogari park. This park is in a plain that spreads out between the mountains of Kyushu and holds a recreated Yayoi period village (dated to 300 BC-300 AD). There are dugout hut shelters, massive watch towers, and burial mounds to explore at your leisure. The park has a free bus to take you from section to section, and there are volunteer guides to discuss the attractions (I only encountered Japanese speakers on my visit).It's a great way to experience the more ancient history and culture of Japan.
Other attractions include the area's highly prized porcelain, produced in Arita and Imari, and was the first porcelain produced in Japan. Arita town has an old city center with porcelain shops and a museum to peruse.
Oita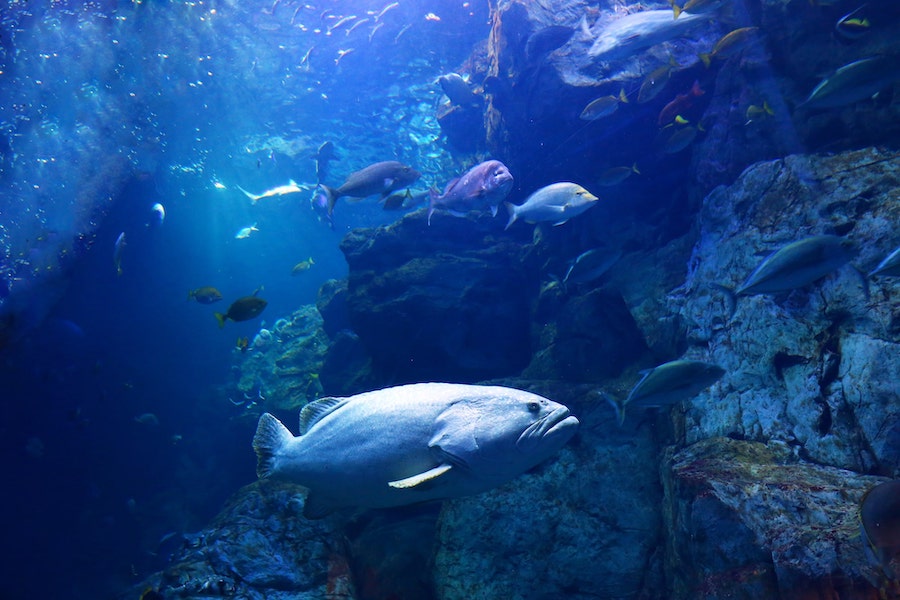 Oita's already quite famous in its own right. It has Japan's greatest concentration of hot spring facilities, and in fact in, some of the towns, hot spring water and steam is just in the streets. The town of Beppu is famous in particular for hot spring hotels and ryokan, but you can do more than just soak away your travel stress there.
The "Hell Tour," 地獄巡り, is a walking tour of several unique types of hot spring. There are boiling mud geysers, steam fumaroles, and more bubbling, sulfurous holes than you can shake a stick at.It's a unique, fun way to get closer to the natural wonders that shaped Kyushu and the rest of Japan.
Another of my favorite places to visit in Oita is Umitamago aquarium. Right on the ocean, this aquarium has a huge indoor exhibit hall with two-story tanks, tunnels through the schools of fish, and deep-sea exhibits of rare fish. Outside they have "petting pools" with starfish and sea cucumbers, dolphin and penguin shows, and sea turtles. Across the highway, and accessible by a pedestrian bridge, is the Takasakiyama monkey mountain. This mountain is home to hundreds of wild monkeys, and staff here call them in with food and shelter so that visitors can come and see the local wildlife quite close up!
Naturally there is a lot more to see in these areas, but I think these highlights are a great way to get a little off the beaten path and experience something special.