When we look at Srikar's story and how he ended up working and living in Japan, it goes back to the adventurous Straw Hat Boy aiming to become the Pirate King. In this interview, Srikar will share with us his journey of moving and living in Japan.
When I'm asked how I got interested in working in Japan, my answer goes back in time. Well, already in my childhood I had a positive image of Japan, as I was told that products made in Japan are good quality. Especially electronic devices and cars.
The general belief among the elders in my family is that any product with a "Made in Japan" on it, was completely trustworthy.
Also, I loved ONE PIECE and I thought how much fun it would be to live in Japan where it comes from. I also liked the idea of making Japanese friends, and having a fun time together.
I was keen on Japanese anime, and I watched many with subs and original dub. And after a while, I got into learning Japanese, while reading manga.
Actually, landing a job at a Japanese company didn't seem easy at all. I started applying at Japanese companies but I soon had to find out that often 5 years of development in certain technology and high-level of Japanese (around JLPT N2 level) is required. My Japanese at that time hadn't reached N2 and also I didn't have enough work experience yet.
Despite facing this unfavourable situation, I didn't think about giving up and luckily an opportunity came to me.Human Resocia hold a seminar on job opportunities in Japan, where I attended and have been interviewed.Human Resocia had junior placements as well and could provide job opportunities for fresh graduates and juniors with a few years' experience.
About my professional experience and career prior to my arrival to Japan, I should start with the real beginning. I was born in Bangalore, the city often referred to as the "Silicon Valley of India", and had started programming since I was about 15. Even during college I worked on a bunch of projects that involved intensive coding. My major at college was Industrial and Systems Engineering which covered a wide range of domains involving optimization, heuristics, and a good deal of programming and mathematics.
Luckily, my university, the Indian Institute of Technology has a rather practical approach and many industry-academia collaborations, so I could gain work experience before graduating.
For example, during my sophomore year, I worked on a project that studied the impact of Social networks on businesses in India. Also, an image recognition fused AI project was very interesting to participate in. Working on these projects not only helped gain exposure to latest technologies and a great knowledge gain, but also taught me how to handle the project (management) from end to end.
After completing the master's program at IIT, gained work experience at a software development company in India using Android application development, machine learning, natural language processing technology, and so on.
After getting the job and moving to Japan in 2018 I was dispatched to a manufacturer of high-performance in-car infotainment systems as a GIT engineer to participate in projects in fields such as advanced driver assistance systems (ADAS) and autonomous driving systems. In the project, I was involved in algorithm development and system implementation of a 360° AR image processing system, making full use of the latest AI technology such as machine learning and image recognition technology.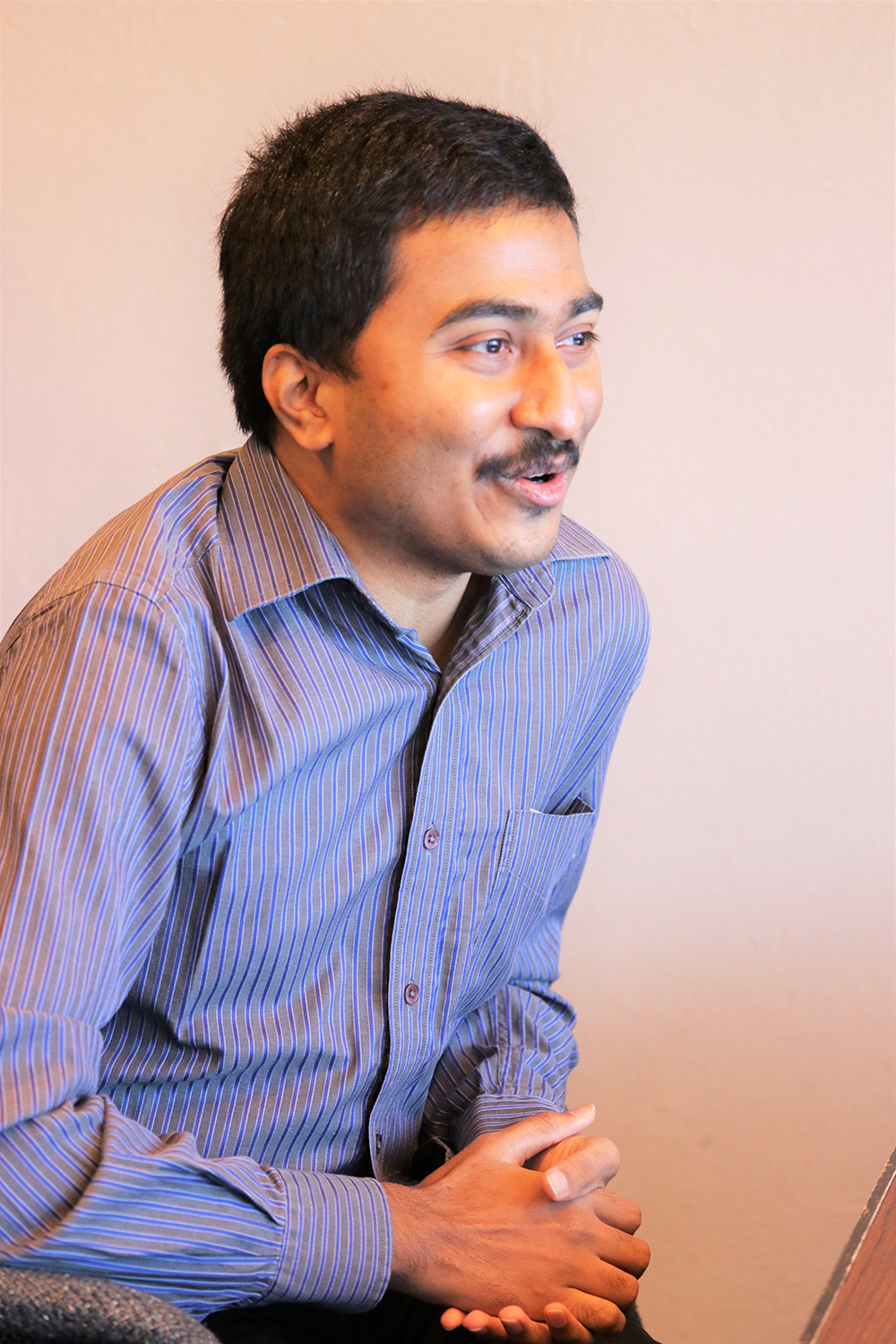 At that time, communication was a bit hard as I had no colleagues who spoke English, and with technical jargon it was quite a bit of a challenge. Luckily my colleagues helped out to explain when I didn't understand something. But then, there were all the specifications and other technical documents with quite a few uncommon kanjis.
Now communication is smooth and even with the technical terms I have no problem. When applicable, I look up some of the latest research work (in English), implement it and deliver the results.It feels like an achievement when my suggestions are accepted.
I believe that the base technologies, tools, languages etc are equally well known to most engineers across the world.
The key difference is in how they are used to arrive at a result.It is not easy to determine which method or option is better unless you try them out. This is why it is important to have a diverse experience by working on a variety of projects.
By working in a Japanese engineering team I learnt why products made in Japan are so trustworthy. When working in a Japanese company, the final result is not the only thing emphasized as is the case with other countries; here the process is almost, if not completely, as important as the actual outcome. The tasks and steps are carried out carefully and in detail. Which really helps to prevent hard to foresee problems after testing.
But outside of work, I enjoy travelling, I visited most must-see tourist places and I had to realize that Japan is different from what I expected from watching ONE PIECE. Like how people follow rules unlike in the anime. After coming to Japan, I also went to every ONE PIECE event I just could. Well, it was an expensive 2 years but it was definitely worth it. I still have some dreams, like meeting the creator of ONE PIECE Eiichiro Oda.
From a career point of view, I would like to gain experience in various industries to have a versatile skill set.
*Article is based on the interview in December 2020.
WIJ Team