In this part of our miniseries, Matthew, an American web developer tells us about the aspects of living and working in Japan.
Hello! My name is Matthew, I'm from the United States, and my hometown is Logan, Ohio.
What was your motivation for moving to Japan?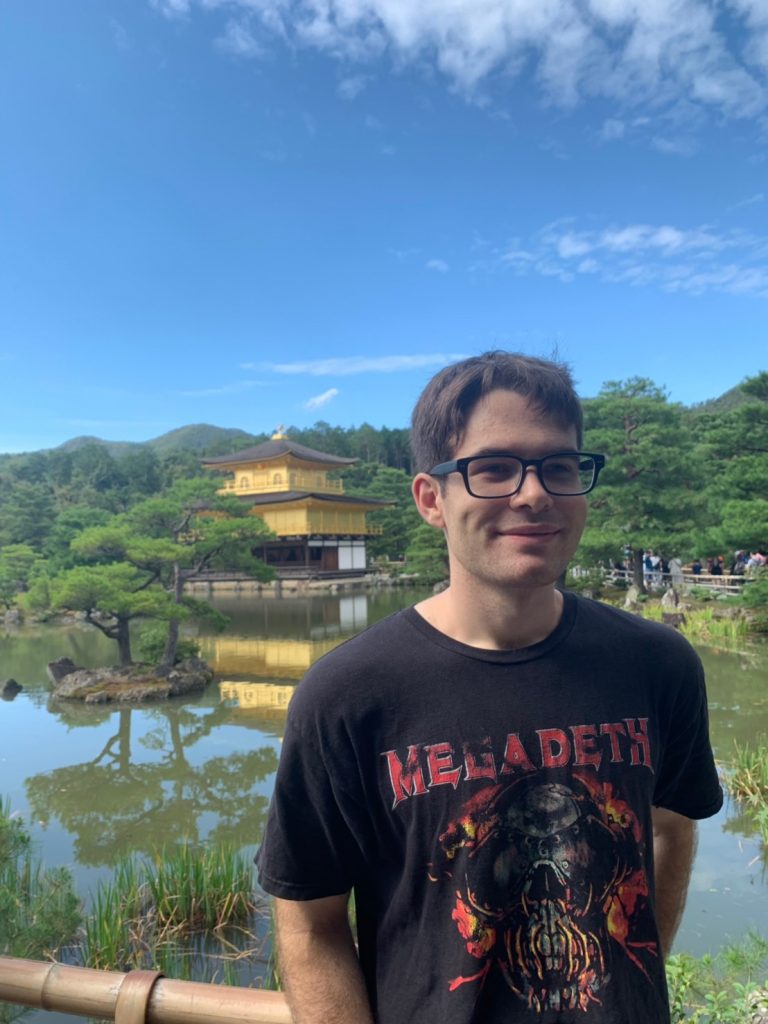 There are a lot of reasons why I wanted to move to Japan. As a child, I had a lot of fun watching Japanese anime on TV and playing Japanese games, so I came to have an interest in Japan. This interest persisted all throughout my grade school years, and when it came time to study at Ohio University, I decided that I wanted to try taking Japanese classes. I didn't really know what
to expect, but I came to find the grammar interesting. I also thought that trying to speak in another language was difficult and fun, so I decided to study Japanese throughout my entire college career in addition to computer science.
After I graduated, however, I could no longer take Japanese lessons and resorted to self-studying. After a couple of months of this, I realized that my Japanese speaking ability's growth had stagnated, or maybe even deteriorated. Therefore, I decided that I needed to move to Japan as soon as possible, so that I could practice every day.
It also helped me make this decision that, in regards to my career as a programmer, Japan is rife with major technology companies. There are plenty of interesting industries to work in, like game development, AI, hardware, smartphone applications, micro-controllers (robots, automation systems), and in my case, for the time being, web development.
How are you enjoying Japan?
I'm thoroughly enjoying living in Japan so far. My journey started in Tokyo, where I'd study Japanese throughout the week while waiting to receive a programming project. On the weekends, I'd do my best to find Japanese friends, and to talk to strangers at bars to work on my conversational skills. Around this time, I also realized that being able to read kanji truly was a daily necessity to live a fulfilling, independent lifestyle in Japan. Therefore, I changed my kanji and reading study habits for the better.
Now, I'm living in Kyoto, and soon I will start doing software development work.
The practicalities of living here are fantastic. The transportation systems here are great, so I don't need to worry about owning a car and driving to work every day. The food here is largely cheaper than in the United States, (although, ice cream is more expensive, and that makes me sad!) and is very delicious. I've eaten some of the most memorable meals of my life in these past two months. The convenience stores are also a major lifesaver, providing access to cheap coffee, tea and passable-or-better food no matter where you are. I find myself eating onigiri often, because there are many interesting flavors available.
Perhaps even more important the practical reasons for living here is the drinking culture. There are plenty of bars that serve interesting drinks at a good rate, and it's very easy to talk to people and make new friends. Shibuya was particularly good to me and I can't wait to return there to party again some time.
I've spent a lot of my time sightseeing. During my stay in Tokyo, I went to Odaiba, Shinjuku Gyoen, Ikebukuro, Harajuku, Yoyogi Park, Asakusa (I finally got to see Kaminarimon!), and Mt. Takao. I also got to go see the center of the anime world, Akihabara. I've only lived in Kyoto for a few weeks now, but I've been to Kinkakuji, Arashiyama Bamboo Forest, and Kiyomizudera Temple. The interior of Kiyomizudera Temple is an absolute wonder and I can't recommend it to people enough.
I find myself missing my family often, but being able to video chat with them on the weekends has helped in that regard. I hope that at some point my family and friends will come visit me here, and that I can be their tour guide!
How do you see your future?
It's hard to talk about your future when you're only twenty-four years old, but I will write my current expectations for my life here.
My long-term goals in life (within twenty years) are to acquire independence, by becoming a contractor or starting my own software firm, and to start a family.
My short term goals (within ten years) are to acquire technical experience, acquire permanent residency in Japan, and most importantly to improve my Japanese ability considerably. Someday, I may even be able to use Japanese particles correctly, and read kanji beyond the middle school level!
Check out the tag IT engineer for more stories from people living here.
WIJ Editor team